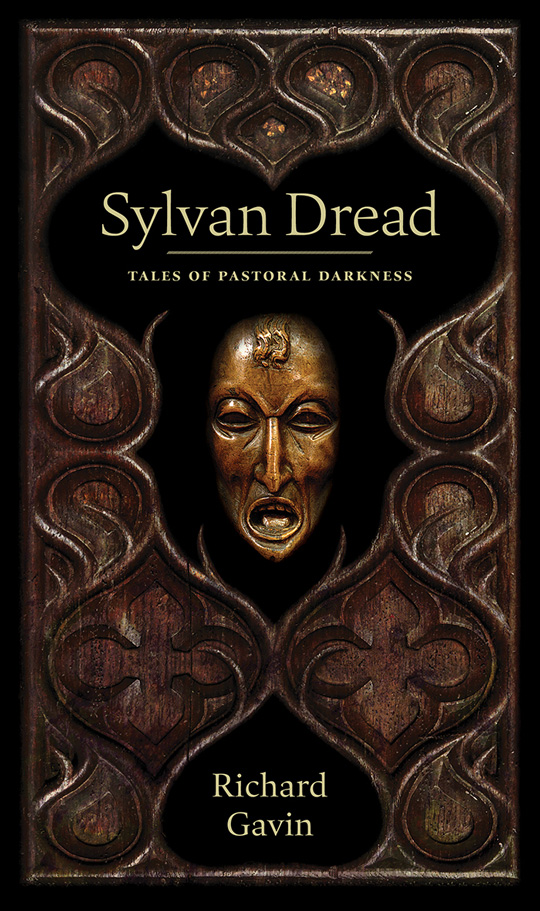 I have just finished Richard Gavin's latest short story collection, Sylvan Dread, and must say I think it is his most inspired and accomplished collection yet. This is a themed selection, with stories based on Nature and our interactions with it. But Gavin's takes on the theme are so brilliant and various, if you did not know there was that connection between the stories, you may not get there was supposed to be one on your first read through of this book. When Gavin writes about Nature, he is writing about the Earth that does not necessarily include or care about the human race. A Nature that has existed long before Man and will endure beyond Man. We are but one mutation in an epic history of blind mutation, Nature being almost a factory of evolving flesh. He writes about its secrets and our inability to truly grasp this world we call home. His stories in this, to me, relate to the ancient myths of Chimeras, these unknowable secrets symbolized in collages of flesh and riddle, one could say the stories in Sylvan Dread are in fact, literary Chimeras. Each story presents a metaphysical mystery that gets deeper upon each reread. In these stories, I can see the influence and kinship with authors like Clive Barker and Arthur Machen in their belief that this world we inhabit in fact contains many worlds, both banal and sublime. Also he shares with them an interest in the philosophy of flesh, the unknowability of our own bodies and desires. In Gavin's literary world, Eros and Thanatos both wear masks, and it's really never clear with one is standing before you, and what their touch will bring.
One of the things I most love about Gavin's fiction is his obvious love for the horror genre. He strives to show what the horror genre is capable of. In it's best examples, the genre can show us a tenebrous and heart breaking transcendence, like in his story Mare's Nest. Or it can make us question what we always thought we knew, in a sublimely creepy manner, like in his story The Old Pageant. It can also talk about repression and what we secretly wish for, like in his story Fume. And in his story Thistle Latch, it can show us salvation in disease and rot. Horror is one of the oldest forms of literature. And its different manifestations are legion. Horror truly is a many headed Hydra.
Richard Gavin is one of the most talented authors working in the field of Weird Horror today. I highly recommend Sylvan Dread. In a year of many standout collections, it certainly holds its own. Sylvan Dread is a new classic and I certainly will be returning to it again and again. It certainly left me with a lot to think about. Gavin extols his midnight philosophy in every tale: Everything begins and ends in Mystery.